Today we are going to discuss one of the internet's most pressing questions: how to caption Instagram posts? HA. You thought I was going to say, "What is SEO?", didn't you? If you did, you've obviously never tried to come up with the perfect Instagram caption for your latest selfie or artsy coffee shot. Well, no matter how you got here, we at Marketing Supply Co. are here to give you the recipe for the perfect Instagram caption regardless of what your advertising on social media. This advice comes directly from our resident caption ghost writer, @lifeofhally (shameless plug).
In this post, we are focusing on social media advertising and Instagram captions for business' and brands because everyone knows that the only way to caption a picture on your personal Instagram is with a Drake lyric.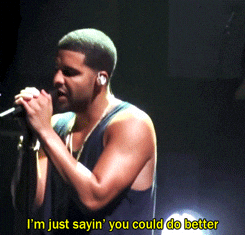 A couple things worth mentioning before we delve in (this goes for humans and brands, although they should really be the same thing):  
ALWAYS TAG YOUR POSTS.

Not only is it rude to not let your followers know where you are/what you're wearing/what you're eating

, but tagging people allows more users to see your content, especially if your post gets reposted by someone you tagged.

ALWAYS ADD YOUR LOCATION. People are inevitably creepy in the digital age and want to know these things.
Okay, let's get to the meat of this article.
"This ain't the intro, this the entree" -Chance the Rapper
Find Your Voice (and Know Your Audience)
No, not a sequel to the movie starring Hillary Duff, but something you actually need to consider before even thinking about captioning photos on Instagram. Your voice and tone will ultimately act as the guiding light behind all your captions. So, decide now based on how you want your brand to be viewed and what you're selling. This also means you need to understand the demographics of your audience. What good will a witty movie reference do if your audience does not align with that movie's audience? A lot of brands (and influencers) lean toward using humor, some prefer enthusiasm, and others just opt for emojis (this can be tricky). Note: Pop culture references are always a great go-to.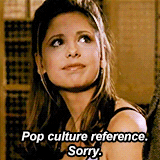 Check out some examples:
The NFL understands their Instagram audience. And they also know it's incredibly large. Unlike football, they play it safe with enthusiastic and universally understood captions. You can't really go wrong, but it doesn't offer a ton of personality.
Taco Bell. The notorious boss of social media. They use humor and pop culture references, and it always works. This is in part because Taco Bell has a naturally cool essence so its audience just assumes that what they are saying is cool. Maybe it's not natural, and that should give you hope.
Glossier, for those of you who are unfamiliar, is a cult beauty and skincare brand. They use a lot of emojis and let their products speak for themselves. This is a good technique for brands who want their products to do this as well.
Concise Is Nice
This is true for two reasons. 1.) It rhymes. 2.) Instagram is a visual platform, unlike text-heavy Facebook and Twitter, so, people don't expect to do much reading. But really, we would suggest 140 characters or less for the caption itself. The exception: long-form captions that tell a story and really suck people in. Humans of New York (HONY) is the pinnacle example of this. If your entire premise is to tell a story (or if the specific image has a story behind it), or to share customer testimonials, then this might work for you. But, be warned: your users may not make it to the end, so keep it interesting from to start to finish.
#StopWithHashtagOverkill
This one is a double-edged sword. Yes, hashtags will draw traffic to your post—so if that's your main goal, ball out with the hashtags (we'll give you an example of how to do this strategically). But, if you're trying to enhance your coolness factor (?), hashtags are kind of outdated in the realm of social media, Instagram in particular. Most of the time hashtags are used ironically, if at all. One thing to note is that the max amount of hashtags you can have on a post is 30. Over at Marketing Supply Co., our secret weapon for Instagram is the UNUM app. This app not only lets us plan Instagram themes for our clients, but it logs hashtags we've used in the past so we can easily add them to captions.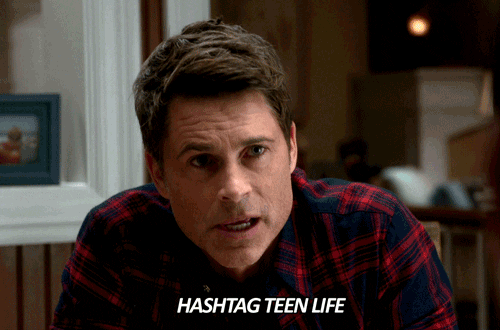 If you are looking to drive traffic to your post, one hashtag strategy is to separate your hashtags from the actual content of your caption. By doing this, the hashtags do not distract from the post as much as they do if they are scattered throughout the caption. Here's an example of this strategy:
Add Value, Don't Take It Away
This is a social media blunder I've made on my personal Instagram, and this blunder was seriously reflected in the number of likes the post received. What was the blunder you may ask? Well, I shared an image of my salmon eggs Benedict, but rather than add a caption that was relevant and added value to the image, the caption was irrelevant, and to be honest, kind of pretentious. See below.
I've learned since then, thankfully. Now I lean toward pop culture references that add value and personality to my posts. Again, this is reflected in the likes received on posts. See below.
Moral of adding value to your posts; it's okay if you think a post is better left without a caption if you don't think anything you say will add value. Influencers and brands do this all the time, especially when the content in the image can speak for itself.
Encourage Engagement
While hashtags and adding locations to a post can help drive traffic toward your post, there are a lot of other ways to encourage engagement with your profile.
Have your caption include a call to action (CTA) or a question, encouraging users to comment on your post. This is great because, with Instagram's new algorithms, posts with the most comments and likes find their way to the top of people's' feeds much easier.
Here's an example of a CTA caption:
@mentioning people in your captions (or tagging them on the image, but this article is about captions) will prompt the people you mention to engage with your post or even repost it on their profile, giving you image credit. This will introduce your brand to an entirely new (or somewhat new) audience. Again, make sure these mentions are relevant and appropriate. 

 The last tip for encouraging engagement is mentioning that you have links in your bio. We've all seen this before—because Instagram is lovely and only allows for links in bios rather than directly on posts. Reminding your users that a link to whatever you're talking about in your bio will ideally prompt them to visit that link. So if done right, this may drive some web traffic to your site as well.
Other Helpful Hints For Instagram Captions
If you are posting an image of food or a DIY, writing the instructions/recipe in your caption is a good move. Even if it's a little longer, people are more likely to read it because it is providing value for them.

If you are hosting a contest or giveaway, always clearly lay out the rules/steps to enter in the caption.

Take your time! Most Instagram posts aren't time sensitive (keyword: most). So take the time to make sure your caption is the perfect fit. It never hurts to ask others for ideas or take inspiration from some of your favorite Instagram accounts.
Still not confident in your caption writing abilities? Let Marketing Supply Co. do your social media scheduling and content for you! Contact us today for a proposal!