Over at Marketing Supply Co. we are big proponents on Pinterest. Not just because we love new lasagne recipes and inspirational quotes, but because we know that it is the most underrated social media platform at the moment, and we always like things before they're mainstream-cool. Does that make us sound pretentious? TOO BAD.
Another thing you should know about us; we're a Detroit digital marketing and social advertising agency that is data and result-driven. Saying that we care about the numbers is the understatement of the century. Because of that, we love Pinterest even more. Why? Because of the numbers, duh.
So, today we are going to breakdown the benefits of using Pinterest for business based on, you guessed it, the numbers. Where are these numbers coming from? Well, Pinterest, of course, because not only are they a super transparent company, but they also want to help small businesses and brands succeed.
1. 93% of Pinners use Pinterest to plan purchases
We're gonna give you some context on 93% really quick. More than 175 million people (Pinners) use Pinterest every month. 93% of 175 million Pinners is 162,750,000 million people using this social media platform to plan their purchases. Can you even pronounce that number correctly on the first try? Yeah, we can't either.
2. 40% of new Pinterest users are men
Don't be close-minded! It's 2017! If you are a small business owner or entrepreneur and still think Pinterest is exclusively for mommy-bloggers, you best do more research. Nearly half of all new people signing up for Pinterest are men. So, if you create/distribute products targeted toward men, you are missing an opportunity by not advertising on Pinterest. You heard it here first. Probably.
3. 52% of millennials in the U.S. are reached by Pinterest
Millennials may not be buying houses, but they are definitely buying everything else—including, but not limited to, avocado toast. But really, millennials are an incredibly huge market and Pinterest reaches more than half of all of them in the U.S. When we say they are buying everything, we mean everything. This article from Time touches on a few of these things.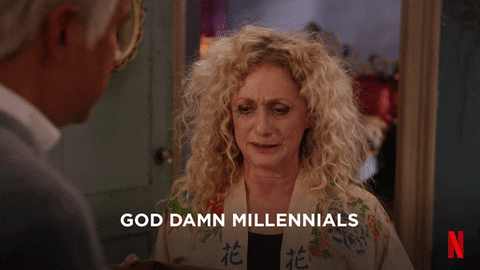 4. 72% of Pinners are introduced to new brands and services via Pinterest
We won't embarrass you by making you say an obscenely large number outloud (again), but let us reiterate the fact that 72% of 175 million people is a lot of people. Many brands use social media influencers on platforms like Instagram, Twitter, and YouTube to help users on these platforms find their brand. In fact, 49% of people say they rely on recommendations from influencers when making purchase decisions.
Pinterest has a very similar demographic to audiences on these platforms. Keeping this in mind, Pinterest isn't necessarily the best platform for advertising with influencers, but a solid Pinterest strategy can stand alone when introducing people to your brand. If you pair your Pinterest strategy with influencers or ambassadorships on your other platforms, you are likely to rake in consumers.
5.  88% of Pinners find new ideas on Pinterest
Plot twist: Pinterest is the perfect platform for branded content as well. Why? Well, the purpose of branded content is to give context to your product/service and help your users envision themselves using your product or service.
Pinterest enhances this experience with the ability to designate boards to a single product or service and prolong the life of a campaign because pins last forever. With 88% of Pinners finding new ideas like new meals to cook with your brand of tortilla chips, or the idea to train for a triathlon with your workout app, the opportunities are virtually endless.
There you have it. Five of the many benefits—based on the numbers—of using Pinterest for your business. Whether you are a large business with a loyal following, or a small Detroit startup just getting your name out there, Pinterest is a platform that should not go overlooked as part of your marketing/advertising strategy. Per usual, if you see the benefits of using Pinterest, but don't feel like doing it yourself; contact Marketing Supply Co. to help with any of your social advertising needs!