When I started Marketing Supply Co., I wanted to ensure that my agency uses a fresh approach to the way we handle client communication and collaboration. Most agencies shy away from open communication with clients, and will only speak with their client once per week or once every other week—essentially as little as they can get away with.
As a digital marketing agency, we're familiar with how fast things move today, especially in the startup world. So, if our client's entire marketing strategy has gone digital, why should our forms of communication be left in the dark ages?
Keep reading to see what tools and tactics Marketing Supply Co. uses to ensure that we move more quickly than other agencies in our space and accomplish tasks at a high level without long meetings and drawn out approval processes.
Best tools for client communication & collaboration
Slack is, far and away, our most used communication tool between the team and our clients. Each of our clients has their own Slack channel to communicate with anyone on the team. This means they can get ahold of us immediately if there is an issue. It also saves everyone time, as we are able to immediately respond back to the client and ensure them that we are on it. No one wants to wait for an email response. Its GIF sending ability is also something we really value.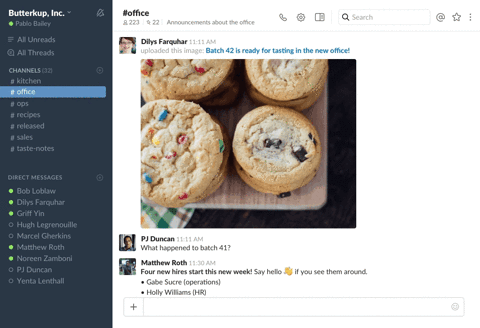 Where Slack optimises our communication with clients, Trello optimises our collaboration—and organization. Our approach to using this multi-functional 'To-Do' tool has evolved over time. At this point, we feel that we use this tool as efficiently as possible for both our clients and our team. Trello allows us to build weekly sprints and roadmaps for our clients. They know what deliverables to expect from us and they can follow our process and progress. Trello also allows us to go through visual creative approval processes without the need for an in-person meeting. Trello gives our clients a view into everything we're working on for them, and they can find comfort in knowing that things are being executed quickly and seamlessly.  

Reporting Dashboards
When it comes to reporting dashboards, there are so many out there to choose from. Ultimately, each agency needs to find the reporting tools that work best for their team and clients. Our saving grace has to be Report Garden. This tool allows us to easily build dashboards for our clients so they can keep their data in their browser. These reports update in real-time, which allows our clients to have constant access to their data at their fingertips. They no longer have to contact us to get an update on their stats, making them feel much more comfortable with how much money we're spending and what we're spending it on.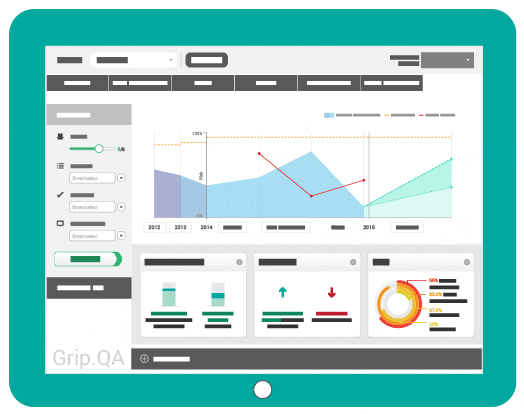 Best tactics for client communication & collaboration
Bi-weekly (Bi-monthly) Meetings
Tomato, tomato. When I first started the company, we used to have meetings every week with our clients. Big mistake. There is never really a reason for weekly meetings, and at some point, you're just having meetings to have a meeting. Things don't change dramatically week to week and if anything important does happen, we can easily communicate our findings via Trello and Slack. We've moved to having meetings every other week because they give the client more meat to chew on when we do meat, and it allows us to present deeper data on our tests and campaigns were running.  
Update Marketing Decks
Updating your marketing decks (Powerpoint presentations) that you present to clients is something we have recently moved away from but still, consider to be a very important communication tactic. Clients like to see a visual report and explanations of progress and deliverables.  Having a deck to review on a screen share, or in a meeting, seems to always do the trick and put the client at ease.
Communication is incredibly important to us and our clients. At Marketing Supply Co. our goal is to make sure we're giving our clients the transparency they need in order for them to feel at ease with our work. One piece of feedback we consistency receive from clients is that they trust us, and there aren't many compliments better to receive than that. Trust breeds optimism, and optimism breeds success. At the end of the day, our clients' success is our success, so we do whatever we can to make them successful.
Want to be our next success story? We are always looking to take on new clients, and hopefully, this post has given you a taste of what to expect when you work with us!