Today we at Marketing Supply Co. are chatting about how to use Pinterest for your business, and why you should be using Pinterest for business. We know what many of you are thinking, "Don't people just use Pinterest to plan their dream wedding when they aren't even engaged yet?", or "I thought people only used Pinterest for fitness inspo and ideas for their next tattoo." WRONG, sort of. Yes, people are using Pinterest for all of these things, but as one of the fastest growing e-commerce social platforms the internet has to offer, many businesses are taking advantage of the platform to increase their sales and awareness for their brand.
From sponsored posts on Instagram to ads on Facebook, at this point in time, we all know why social media advertising is oh-so important. So, rather than tell you why you should be using Pinterest for your business, because, frankly, it's a no-brainer, we are just going to cut right to the chase and tell you the best practices for using Pinterest for your business.
We've rounded up our top best practices directly from the source, Pinterest, and based on the success we've found when using Pinterest for our clients. Without further ado; here are our nine tips on how to use Pinterest for business.
Prep Your Website For Pinterest Compatibility
After creating your account, there are a few ways to get your website ready to work flawlessly with Pinterest.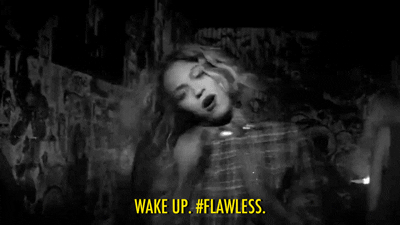 1. Install Pinterest's Save Button
First, install the save button to your site. Once you do this, a clickable Pinterest logo will appear on your site. Installing the save button to your site (something you can do here) means that people visiting your site can save any image from your site directly to their Pinterest boards.
Why does this matter? Well, it means that people are showing interest in your brand, it allows other Pinners to see your content, and when people Pin content directly from your site, you can track their behaviors from Pinterest. 
2. Make Your Profile a Business Profile
Just like most social media platforms, you're going to want to turn your personal Pinterest profile into a business profile. Don't worry about losing previous Pins and boards when switching to a business profile, Pinterest has you covered. They'll transfer your content directly to your business profile.
Confirming that you own your website adds your profile picture to any Pin that came from your site. To confirm, you need to be able to edit your website's HTML code. There are two ways to confirm: with a meta tag or by uploading an HTML file. You can follow the steps to do so by clicking the link here.
3. Add the Pinterest Tag
Using the Pinterest tag on your website can actually help you make business-savvy decisions. Unlike other social media platforms, Pinterest seemingly wants to make business owner's lives easier. When you add the Pinterest tag to your site, it helps your website build audiences to target based on actions they've taken on your site and gather valuable conversion insights.
The Pinterest tag (which you can learn to add here) is a piece of JavaScript code you put on your website to track conversions, and build and optimize audiences to reach valuable customers on Pinterest. Note: you'll need to disclose your use of conversion tracking on your website as described in Pinterest's Advertising Standards.
Create Great Content
Pinterest is a visual site, so unless Pinners are searching for one Pin, in particular,  you need to make the content you are posting as attractive as possible. Pro Tip: in order to Pin content directly from your site that drives users back to your site, the images you Pin need to come directly from your site. This basically means that you can create custom images that link back unless the images can be found on your site.
4. Creating your Pins
If you've spent two seconds on Pinterest, you've probably noted the column-style organization of feeds. Keeping this in mind, if it's possible you should design your pins and select images that have a tall aspect ratio. More specifically, Pins should have a ratio of 3×2 (ideally 238 pixels x adjusted to height). Having taller Pins makes your Pins more eye-catching because they take up more space in users' feeds. Note: at a certain height, images will get cut off.
Aside from size, Pins themselves need to be visually appealing. Aspects like good photography and lighting, vibrant colors, and multi-product shots make for attractive Pins. Unlike other visual-heavy social media platforms, i.e. Instagram, branding is a norm on Pinterest, so long as it's tasteful. So, if your brand isn't clear on your product, feel free to add your logo/brand directly onto your Pins.
The last elements of a successful Pin are the descriptions. Even if Pinterest is trying to shake its mommy-blogger stereotype, it's still a pretty positive and upbeat social platform. I mean, you'd have to be another sort of twisted to leave hate comments on a Pin (and have, like, a lot of free time on your hands). Our top tips are to include positive and helpful sentiments to your descriptions, and include keywords and CTAs. As for length, 2-3 sentences are a safe bet.  
5. Creating your boards
As tempting as it is to exclusively Pin your products, this is not the way to increase traffic from Pinterest. You want to create an experience for users looking at your boards. For example, if you're Nike and you want to sell your newest pair of training shoes, you might create a board called "Training For Your Next Triathlon". In this board, you would definitely pin a shoppable link to your training shoes, but you should also pin different training workouts, inspiring images of tri-athletes, and tri-events people can sign up for (these are just some ideas).
In short, sell your product by selling an entire experience. If Nike wants users to buy their training shoes, they need to give them a reason to train. This theory can go for just about any product. Seriously, name a product in the comments and we'll tell you what to include on the Pinterest board.
Other things worth mentioning: Pin boards complete size is 238 x 284 pixels, and cover images are 217 x 146 pixels. We at Marketing Supply Co. like to create dynamic branded cover images for our clients' boards. You should also categorize your boards and give them a short description.
Using Pinterest For Business Level: Advanced
So, now that you've read up on the basics of how to optimize your website for Pinterest and create great content, let's talk about some other Pinterest features that make it the perfect platform for social media advertising. We'll also look at how to see if using Pinterest for your business is working.
6. Rich Pins
Quick context: Rich Pins are Pins that show details directly on the pin. There are four types of Rich Pins
Product Pins: they include real-time pricing, availability and where to buy your product.

Recipe Pins: these include ingredients, cooking times and serving sizes.

Article Pins: they show the headline, author and story description.

App Pins: these show an install button so people can download your app without leaving Pinterest.
To be honest, Rich Pins just make Pinterest users' lives easier by giving them the information they need, and who doesn't love that?
7. Pins You Can Shop
Remember earlier how we said, Pinterest is "one of the fastest growing e-commerce social platforms the internet has to offer"? Well, shoppable Pins are just another feature that really emphasize this. Shoppable Pins can be broken down into to two categories; "Shop the Look" Pins and Buyable Pins.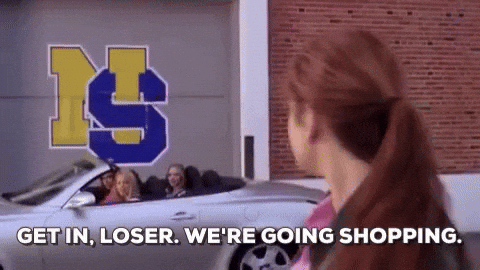 "Shop the Look" Pins: These Pins give a lot of context to products, particularly fashion and home decor Pins. Shoppable aspects of the look (or room) are signified by blue circles, prompting users to click on the circles and shop individual items. Users can buy products directly through Pinterest or they can click through and buy from the retailer. An example of this is an image of a living room with blue circles appearing over the rug and throw pillows.
The other category of shoppable Pins is Buyable Pins. According to Pinterest, "Buyable Pins have a blue price tag, which tells people your product is in stock and available for purchase. People can easily spot these Pins all over Pinterest—in search results, in related Pins and on your business profile". The logistics of purchasing items still falls on your business, so you still get to handle shipping and customer service the way you always have, and Pinterest doesn't take a cut from your sales.
8. Create Pinterest Ads
If you are looking to go one step further with your Pins in order for them to get the most exposure possible, Pinterest ads, or Promoted Pins, are the way to go. Promoted Pins look and feel like regular Pins, but by paying for them, exposure to your Pins will increase dramatically.
Creating a Promoted Pin from your business account is as simple as clicking on the "Promote" button on a Pin from your profile. You can monitor your Promoted Pins on Pinterest Ads Manager. To learn more about CPC Promoted Pins, check out this video!
According to Pinterest, "Since Pins last forever, your ads continue to engage people and support your goals for years to come. Advertisers receive an average of 20% more clicks in the month after launching a Promoted Pin campaign".
9. How To Use Pinterest Analytics
Now that your Pinterest profile is considered a Business account, tracking Pinterest analytics is a breeze. Here's what you can monitor with Pinterest analytics:
Use analytics to see which of your Pins people are checking the most and how much traffic your site is getting.

Find metrics about the people who engage with your business and the other things they're into, this is especially helpful when making buyer and user personas.
When you use Pinterest Analytics, you will find and understand new ways to tailor your Pinterest strategy for your target audience, helping you get more impressions, clicks and saves for your business.
Wow. That was a lot of info. If you made it all the way through this article, comment "Cowboy" on this post. Like, you don't have to, but it would be funny if you did. So, as a wrap-up; Pinterest rocks. But really, if you are an e-commerce business, we at Marketing Supply Co. would strongly suggest utilizing your Pinterest business profile. If you need further convincing, check out some of their case studies and how Pinterest has worked for other brands. If you don't want to manage your own Pinterest account, let us do it! Contact us for any of your Detroit or non-Detroit social media advertising needs.