On Thursday, October 26, this content manager headed to the Cobo Center in downtown Detroit on behalf of Marketing Supply Co. to see some of the most influential women in new media discuss the future of female entrepreneurship, email marketing, the wage gap, and boob sweat.
Did you have to reread that first sentence a few times? I felt the same way when my boss forwarded me the invitation for the Influence 2018 event, sponsored by Shinola and the Michigan Women's Foundation. When I read the list of panelists, I literally could not believe my eyes. Some of my biggest inspirations in life and social media, in Detroit. Are you kidding me?
The panelists included;
— The OG #GIRLBOSS, Sophia Amoruso who is the Founder & CEO of Girlboss Media and former CEO of Nasty Gal. Please note that she was wearing the most incredible jumpsuit I've ever seen.
— Rajni Jacques, the Fashion Director at the most woke millennial magazine of this generation, Teen Vogue.
— Jaclyn Johnson, the brilliant mind and Founder & CEO at Create & Cultivate, best known for their innovative conferences.
— Possibly the funniest woman alive, Katie Sturino who is the Founder of The 12ish Style and Megababe. (P.S. If you ever read this post, thanks for the free sample!).
On The Importance of Being In Detroit
For some context, my day began how it usually does: I show up uncomfortably early to the event and walk into the wrong room and start to drink coffee that absolutely does not belong to me. Fortunately, in a Cinderella-esque moment, I somehow find myself in the VIP room where the panelist meet and greet is going down (note: this kind of stuff never happens to me).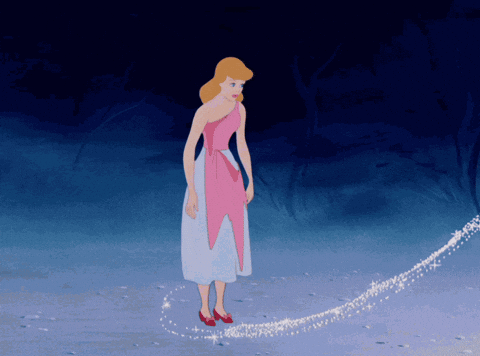 This has to be the highlight of my day. Not only am I surrounded by brilliant (and stylish) women from metro-Detroit, but I am also in the presence of greatness a.k.a the panelists. I am fangirling while also managing to keep it cool. Kind of.
First, I get the chance to chat with Katie Sturino. Stunned by her greatness, I accidentally ask her what she does for a living. She asks me about boob sweat. It was awesome. For those of you who don't know, Sturino is the Founder of fashion and lifestyle blog, The 12ish Style— which is basically the only body empowerment blog and Instagram account you need in your life. She is also the Founder of Megababe, a line of genius products that "take the Ouch and the Ugh out of being a woman". Here for it. OH, and she's the momager to Insta-famous pup, @toastmeetsworld. Sturino is a triple threat.
Next, Jaclyn Johnson, CEO of Create & Cultivate, stops by our table. She is actually an icon and the inspiration behind an upcoming blog post. Long story short, Johnson has created a movement for women looking to create & cultivate the careers of their dreams. Create & Cultivate conferences are held across the country and basically work to get dope women out from behind their screens and into a space where they can actually meet each other, network, and be awesome. Not to mention, she has also been named Forbes 30 under 30 for marketing and advertising. Safe to say, I was actually star-struck.
Lastly, I had the opportunity to meet THE GIRLBOSS HERSELF, Sophia Amoruso. Amoruso is an author, an entrepreneur, media titan, the ultimate cool girl, and all-around badass. She told me her earrings were from Zara and I told her about Zara opening at Somerset last week. So, I basically convinced her to move to Detroit? I also had the chance to meet her executive assistant who is also a Midwest native, living out her dreams in Los Angeles.
Unfortunately, the panel started before I had the chance to meet Rajni Jacques irl, but her presence on the panel was truly inspiring. Also, she is probably the coolest mom in the universe. Her insight on Teen Vogue's transition from teen magazine to hard-hitting journalism and indefinitely cool lifestyle publication was second to none.
Katie Sturino
Sophia Amoruso
The panel was moderated by Joann Muller, Detroit Bureau Chief of Forbes Media. The topics touched on everything from what the future of networking looked like to why it's important to keep looking for the next evolution in your industry. In the realm of marketing, the panelists also touched on email marketing and how email is one of the purest forms of communication we have left. Frankly, we at Marketing Supply Co. couldn't agree with that statement more. Check out our Twitter feed for our live tweets of the event using the hashtag #influence2018!
Now that you have a better idea about the event, I feel like I need to explain why events like this—woman-centric events to be specific—are so important, especially for a city like Detroit.
As a Michigan-native working at a Detroit Headquartered marketing agency, I have been hearing about the rise, fall, and rise of Detroit for the entirety of my life. My own mother is still afraid to go to Detroit at night. Even some of my friends wonder why I am pursuing a career in Detroit over cities like New York and LA. Fortunately for my generation, Detroit is in the middle of a major, historical comeback. We hear about people like Dan Gilbert and the Quicken Loans FOC, or companies like Amazon (potentially) and Google moving to Detroit. It's inspiring to say the least. New coffee shops pop up around the corner every day. We have a Shake Shack for christ's sake. Detroit is an incredible place to be right now.
Events like Influence 2018 are a dime a dozen in New York, Chicago, Los Angeles, etc. In Detroit, Influence 2018 is the first I've ever come across. So, when people wonder why young professionals flee to these cities post graduation to pursue careers in marketing, media, fashion, publishing, etc. This is part of the answer. Many young professionals coming out of metro-Detroit have no idea how large the network of other young professionals in Detroit actually is across just about every sector. Thus, we remain largely unaware of the many opportunities available to collaborate, network and grow in our professions. Events like Influence 2018 raise awareness about the growth of opportunity in Detroit for young professionals and young companies. Until this event, I, personally, had no idea that a network this size of innovative and driven women still existed in my home state. This is what gives me hope in the future of Detroit.
Here is what I believe is the key to a sustainable rise of Detroit; events, companies, organizations, and people working to highlight everything that's great about Detroit. Not just the tech and the auto industry, but every single background, job, interest, and gender that defines Detroit. Events like Influence 2018 are a catalyst for this.
On that note; we at Marketing Supply Co. would like to say a final thank you to the people and organizations behind Influence 2018, and we look forward to attending many more in the future.