Come join Marketing Supply Co. team as we take over the bar at Detroit City Distillery, Tuesday, March 13th, 2018 from 4pm-11pm. All are welcome to join as we play dress up and fill the shoes of our client, Detroit City Distillery. We will have a custom drink menu (and DCD's regular cocktail menu) that our own CEO Shane Bliemaster has created, and will be slinging from behind the bar. To aide, your belly and your ears, Kusina, Filipino inspired cuisine will be on hand as well as sounds from Isaac Prieto and guest. If you are not convinced yet to have a drink with us, the first $1000 in drinks will be on us and a percentage of proceeds will be donated to the non-profit Journi. Not to mention it will be #313day so come, let's celebrate
Keep reading to learn more about our bar takeover of Detroit City Distillery in Eastern Market!
MSC Custom Menu
A former bartender and now owner of Marketing Supply Co. Shane Bliesmater is ready to relive his glory days, that includes creating a custom menu to show off his old Cocktail skills. He will have access to Detroit City Distillery's full bar along with their house-made syrups and secondaries to concoct his libations with. For now, the menu is a surprise, you'll have to attend the event to see what we will be serving!
The Food:
Kusina
Kusina, a long time partner with Detroit City Distillery, this Madison Heights carry out restaurant does frequent pop-ups around the city and is a hit where ever they go. We are excited to finally try their infamous spring rolls, we hear it pairs nicely with Detroit City Distillery spirits. The Charity:
Journi
We wanted to find a local charity we know is actually giving back to the community in a positive and impactful way. At Journi, they provide programs for economical disadvantage kids in areas of tech, specifically coding, to help students in creating impressive portfolios, gainful experience, and employment in the explosive tech field here in Detroit. This nonprofit is so up our ally, we will be donating a percentage of proceeds from the night to Journi. Learn more about Journi at http://www.journi.org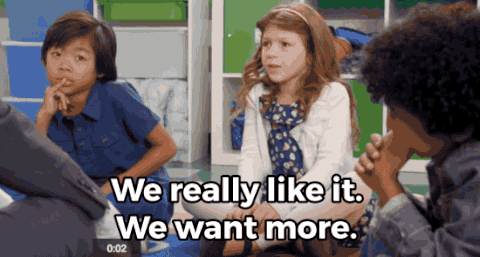 The Team:
Marketing Supply Co.
Your friendly, neighborly, digital marketing agency, like no other before. At MSC we have a desire to provide a way to be a community catalyst, whether among clients, prospects, and curious Detroiters. Ready to bring our marketing jargon and digital advice to anyone that will listen. You can find the Facebook page for the event here, you won't want to miss out!
We hope everyone is as excited as we are to take over the bar at Detroit City Distillery. A great evening of drinks, food, tunes and the opportunity to give back. Comment below if you plan to attend, we would love to see all!