Have you ever wondered why companies hire digital marketing agencies? Consider these statistics from Capital One as to why companies choose to hire digital marketing agencies:
• 76% of owners face marketing challenges, with 39% claiming they have not executed any marketing initiatives in the past six months.
• 18% of business owners struggle with getting advice on best marketing approaches.
• 41% of business owners struggle to identify and reach new customer prospects.
Digital marketing agencies exist to help companies with these challenges. They specialize in the most innovative, up-to-date strategies, and their only goal is to ensure your go-to-market and lead generation success. Here are four powerful reasons to consider hiring a digital marketing agency.
4 Reasons to Hire Digital Marketing Agencies
1. Digital marketing agencies only employ experts.
Employees at modern digital marketing agencies live and breathe their craft. They've spent years specializing in proven strategies, but also stay on top of the latest marketing news and trends. Digital marketing agencies are savvy. They attend conferences like INBOUND, follow marketing influencers like Chris Brogan and Neil Patel, and read prominent marketing blogs like HubSpot, Kissmetrics and Moz.
"Digital marketing isn't easy. It's multi-pronged, continually evolving, and complex. As digital marketing becomes more and more vital for a business' growth and success, the need for people with proven, up-to-the-minute expertise becomes more and more of a necessity," Mike Tomita explains in a Marketo blog.
Hiring digital marketing agencies allows you to maintain an edge in your digital marketing efforts. You get a remote team of specialists dedicated to achieving your growth goals.
2. Digital marketing agencies have better tools.
Digital marketing agencies can answer yes to all of the below questions. Can you?
You probably have an email automation tool of some sort (Customer.io, MailChimp, Campaign Monitor or even Pardot), but do you have tools to monitor your search engine rankings for target keywords? Are you using the most innovative platforms for crafting landing pages that convert? Can you reporting tools effectively demonstrate the ROI of your campaigns? Does your budget have room for expensive illustration and photo editing tools like Adobe?
Not only do digital marketing agencies utilize the most modern marketing technology, but they'll even help you manage and get the most out of the tools you're using internally.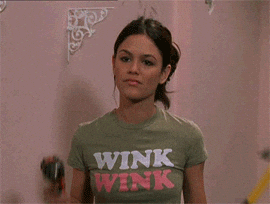 If you don't think digital marketing tools have that big of an impact on your strategy, check out what Kissmetrics co-founder Neil Patel has to say on his blog: "We're in a whole new era. Gone are the days when you could afford to ignore the internet. If you want to achieve success, regardless of your industry, it's imperative to have a sound online marketing plan in place from day one – a strategy that leverages the power of social media, uses search engine optimization to drive traffic, and makes good use of the media marketing advancements that are out there."
Digital marketing agencies are mechanics of marketing technology. Digital marketing agencies know the ins-and-outs of the most cutting-edge tools, and can ensure that your strategy is augmented by them.
3. Digital marketing agencies can save you money.
Hiring a digital marketing agency is much more cost-effective than hiring more members for your internal marketing team. With a full-time employee, you not only have to cover a salary, but also healthcare, retirement and other benefits. Internal employees also must be on-boarded, trained and ramped to full productivity, whereas an agency merely needs an overview of your company to hit the ground running.
"You might be surprised to hear that an agency, overtime, will be much less expensive. Here's how: You won't need to pay payroll taxes since they are an independent contractor; you won't need to pay benefits/health care costs; and you won't have to pay for any of the expensive tools that are needed to properly run and track a marketing campaign," Digitalux founder Dan Scalco demonstrates in an Inc. article.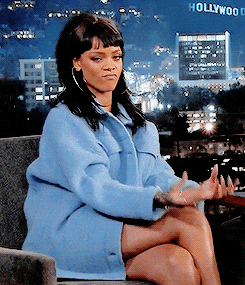 Scalco goes on to explain that the average salaries for key marketing roles at the level of experience a digital marketing agency can offer are sizeable: marketing manager ($120,000 per year), social media manager ($50,000 per year), or SEO manager ($60,000 per year).
"On the flip side, a marketing company may only charge your small business anywhere from $4,000 to $10,000 per month (estimated) depending on your needs," Scalco writes.
With reputable digital marketing agencies, you're paying much less than you would by hiring internal team members, and you know that you're getting your money's worth.
4. Digital marketing agencies are data-driven and must deliver.
The top digital marketing agencies blend metrics and experience to guide their strategies. They're agile, and they track all of their campaigns. If the data tells them a specific strategy isn't working, they won't keep pushing it simply because they think it should work. Plus, they know that they must achieve success, because their business depends on it.
"When you hire a digital marketing expert, you are sure your funds will be invested properly. Since the marketing specialist's focus will be on leads, they will certainly spend time making sure you get the results you paid for, plus more," AdDoctor founder and CEO Freya Jones writes in Entrepreneur. "This helps you save time and money, while growing your business with experts."
DIGITAL MARKETING IS AN IMPERATIVE PART OF GROWTH. EVERY COMPANY SHOULD BE ABLE TO CRAFT, TRACK AND REFINE HIGH-IMPACT CAMPAIGNS – BUT NOT EVERY COMPANY HAS THE TIME OR RESOURCES. THAT'S WHERE DIGITAL MARKETING AGENCIES, LIKE MARKETING SUPPLY CO., COME IN. WHEN YOU WORK WITH AN AGENCY LIKE MARKETING SUPPLY CO., WE LET YOU FOCUS ON WHAT YOU DO BEST: RUNNING YOUR BUSINESS.